To help you run better meetings and events in 2020, we want to bring you the best experience with Sparkup.
Thanks to your feedback, we've worked on some exciting new features and improvements in the last few months. Here's a quick recap of the most important product news and updates.
Create a Wow effect in just a few seconds
We know how much Sparkup users enjoy the Logo Reveal animation. During live events, seminars or town hall meetings, this animation brings your participants' selfies to life and puts them together to create a symbol of their union: your logo.
Today we're happy to present the new features of the Sparkup Reveal!
We have completely redesigned the Reveal to make it customizable so that you could choose how it looks:
Import your logo
Choose a black or white background
Add your favorite music
Create several Reveals for the same Sparkup session
Control the video with the play/pause and restart buttons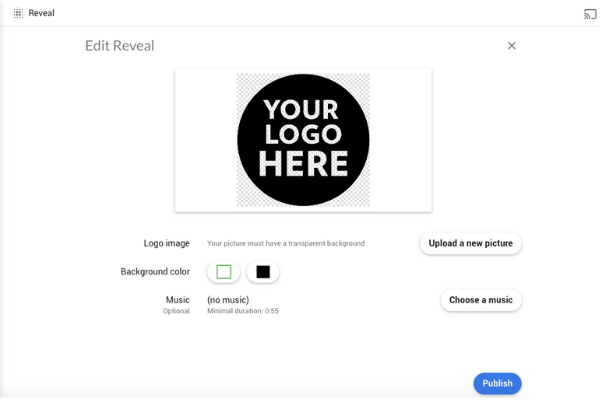 The result? A beautiful and dynamic 55-second animation that will allow everyone to see their photo and feel engaged.

It's your turn to try it out! Create your Reveal and share the results with us on twitter by adding @GetSparkup
Easily edit your Live Questions!
When we created the Live Questions! activity, our goal was to allow you to create questions on the fly, without set up required beforehand.
To help you quickly change your Live Questions! and to save time we have added some new settings:
Edit questions and answer options
Re-open a closed question
Reset question results
Choose whether to display the results in real time or not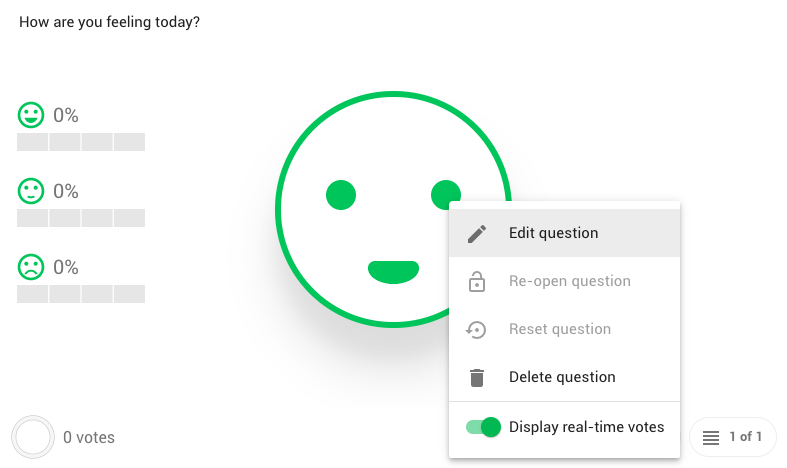 To simplify managing a series of Live Questions! we have added an overall view that will allow you to:
Reset the results of all questions in one click
Reorder the questions
Delete one of the questions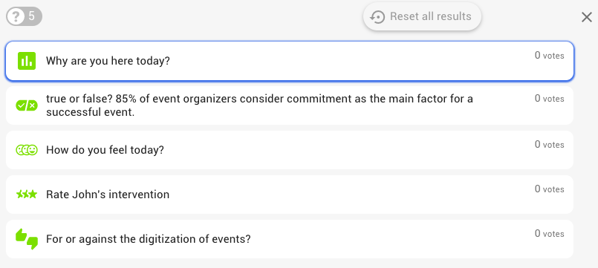 Other changes
Even faster participant connection
At Sparkup, we want your participants to connect as quickly as possible.
That is why we have suspended the notification that asks the participants to accept the GCU before using Sparkup. You can now find the GCU on the home page with the session code.
Sparkup now available in portugese!
The moderator interface, the participant's interface and the Cast have been translated to Portugese. Bom dia interação!
Improved performance and bug fixes
Different elements of Sparkup have been optimized to offer you the best user experience regardless of the number of participants.