" I can't possibly imagine having an event where we do not record the content."
Adam Parry accepted to share his experience and his thoughts on how video can be used at events.
Adam is the co-founder and editor of the event industry's global online magazine, www.eventindustrynews.com (EIN). In his role as an avid technology enthusiast, Adam combined his 10+ years of event industry experience with his passion for the latest tech trends to co-create Event Tech Live, London and Event Tech Live Las Vegas, the industry's two shows devoted to event technology. Adam is also one of the co-organisers of the Sustainable Event Awards and the Sustainable Breakfast Briefing, which promote sustainable events and experiences.
As a media, and during your events, you do use video: how do you leverage them?
We've always been big fans of video content for many reasons. We have always recorded every piece of content during the event.
Because we care about revenue; we knew the power of repurposing that content. Technology is now giving even better tools to edit it, amplify it, allow people to find the content they want.
I can't possibly imagine having an event where we do not record the content.
Let me give you a few examples of revenue and opportunities with video:
Sponsorship

We've been able to drive sponsorship revenue by offering the possibility to sponsor content we published on demand after the event. It could be a six-month campaign that includes a call to action, a video area with content and banners, a video created to be pushed on social media.
There is a very healthy revenue opportunity when recording content that can offset it very cost.
To drive additional exhibitor value in the tradeshow space, we actually have a company coming and take 360 shots of the entire venue, with all the exhibitors booths in place. Virtual visitors can navigate and click on those stands to access more information, embedded content. In addition we created digital stages so that people can walk around the show, watch the on demand content . The additional value for the exhibitor is that it allows interaction after the show.
Promotion
It's been a huge part of our strategy as we use these materials to market to potential new attendees, new sponsors, and new exhibitors.
A lot of companies, organizations invest in a big promotional video that says how great the event is. And I'm like, well, all your content from last year could have done that for you, providing me with the value and the reasons to come .
Reach out to more attendees
At the Excel Center (London) where the event will take place, the internet costs to broadcast every single stage are astronomical to broadcast every single stage. That is why we record content to make sure it remains economically viable. We are leveraging it as an hybrid event by recording everything, we save money while providing all the content quickly after the show to everyone whether they have been attending in person, or will virtually. Recording content can actually be a very cost-effective option for hybrid format.
Education
I can see few other opportunities with video. You can craft opportunities for people to learn online: podcasting, educational seminars, training pieces on a topic for example a mini course on lead generation etc.
You will attract audiences for CPD accreditation, audiences looking for education by providing valuable insights that will attract online attendees that may have not been coming to the event.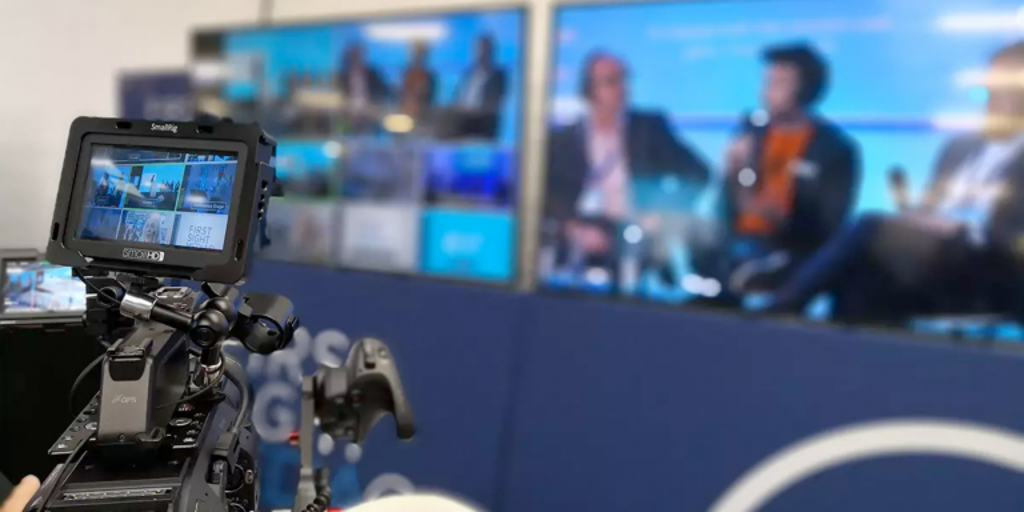 Now how do you explain that event's organizers take half the journey with video?
Most organizers record the content in the session format and they often push the content without editing it.
This could easily be improved :
First and foremost, where this content seats is one of the biggest considerations. We think about video as a media organization, so we don't just go "here's one big push", instead, we have an every week opportunity to push new pieces of content about a theme
The next stages of this evolution, as we see on Tiktok or other platforms, is to use a piece of content or a speaker's interview and extract 1 to 3 minutes as a marketing tool. With the opportunity to say, "hey if you'd like to listen more about this session, the full session is here". Now organizers could very well monetize it (10 pounds to access it),but I think the biggest opportunity is to use video to grow your social audience and drive attendance. You can also gate the content for free behind a subscription and get more information for your sponsors to share, increase revenue and attract new people.
"Audience acquisition is expensive, both in term of ads spending and time & effort, (…) video can be a great means to achieve that at a lesser cost."
Now that virtual events are not mandatory anymore, some organizers, or clients, think that video cannibalizes the physical events. What's your take on this?
There's absolutely that fear of cannibalizing. Some event organisers are more fearful like tradeshows: we're considering ourselves - as a free to attend event - driven by sponsor value and in need to meet buyers in person. The video is providing a good opportunity to get visible and grow one vendor's attractiveness.
I will give you an example: I didn't go to IMEX America this year not because I didn't want to, but because I couldn't just physically. I don't have access to the content: they've missed an opportunity, in my opinion, to keep me invested in the event. My next opportunity to go to this event will be in 12 months. I will probably not engage with any of their exhibitors and sponsors but I might if they had good video content to share, eventually with a call to action.
Another example, we have four stages of content at Event Tech Live: It means that if you're engaged within a session, you will be missing three other ones. How do you get the global value in this context?
I'll give the following analogy: look at the most successful technologys companies at this moment in time. You have blockbusters that were destroyed by Netflix, you have high street brand names destroyed by amazon, you have all the scenarios of publication and news publications that have been burned out by digital and on demand content.
"We need to be careful to think that the only options to engage audiences at an event is only in person."
Look at The Printing Expo OnLine and its virtual exhibition: it's a purely online show with half a million visitors. In 2 years and they're driven a million pounds of revenue on a 50 percent revenue margin. This is a year round event where they host content every single month: it's very interactive and visual. They 've become a hybrid between an online community and a publishing company.
In conclusion, could you list some pitfalls in the way event organizers use video
Not thinking enough about the experience of watching back: if I point a camera at the stage and capture everything for 8 hours, it's a very boring experience to watch. Record speakers' interviews, use a multiple camera set-up and capture the audience reactions.
Once I have recorded that content all I need to do is a blog online and that's it. Do more than just send an email and upload that content! Repurpose that content to have the opportunity to post weekly on newsletter, on social, on video platform. That's how you drive added value to your sponsors (lead captures, names, etc.). You should proactively send the content to sponsors so they will use it.
Not investing in the right company: the reason why video companies are raising prices is because of how much work, quality and experience they are delivering. How is going to be edited, what will be captured… that could raise the price but, in my experience, a good quality content means less work for the organizer and therefore a good investment
Missing opportunities with video: opportunity to drive new engagement, new audiences. For example, you could hire a studio, bring the speakers from the previous event and have them talk about content they delivered last time and how things have changed, etc.
Those 20 interviews, 6 minutes videos, pushed to your audience are more compelling than 10000 words.
To illustrate the power of video, we recorded a short video of Adam teasing one of the upcoming sessions of Event Tech Live London (November 16-17): make sure to register!
Play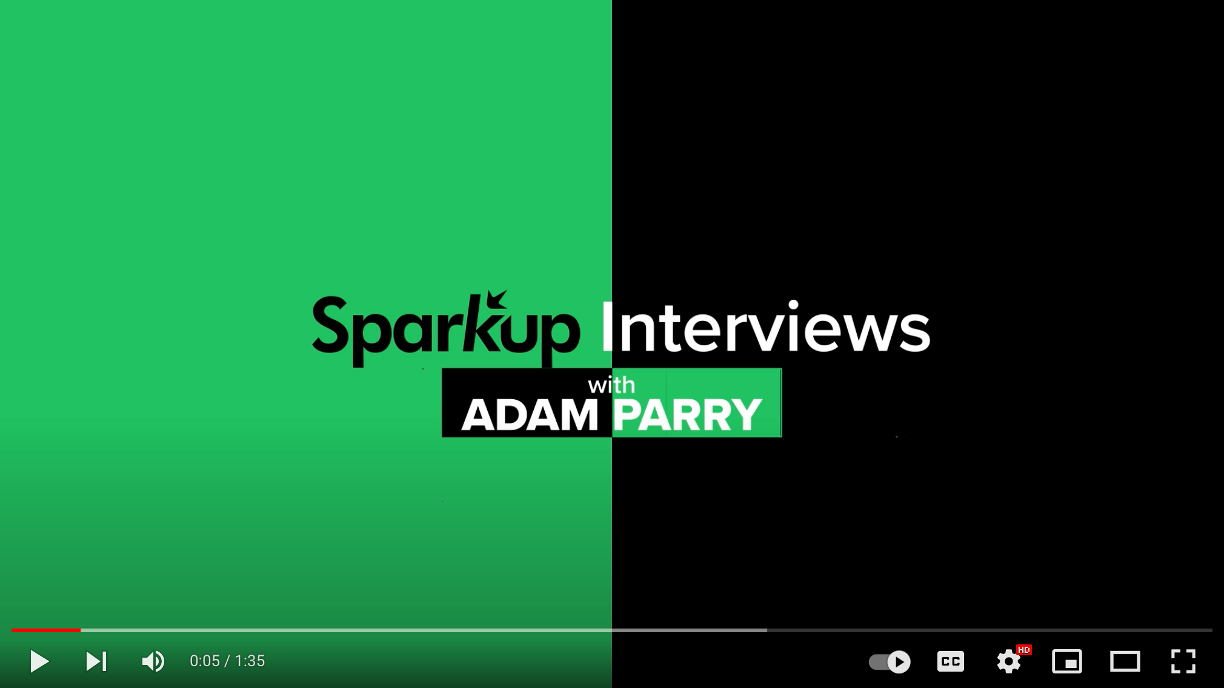 Thanks to Adam Parry for his precious expertise.
Twitter https://twitter.com/punchtownparry
LinkedIn: https://www.linkedin.com/in/adamparry/