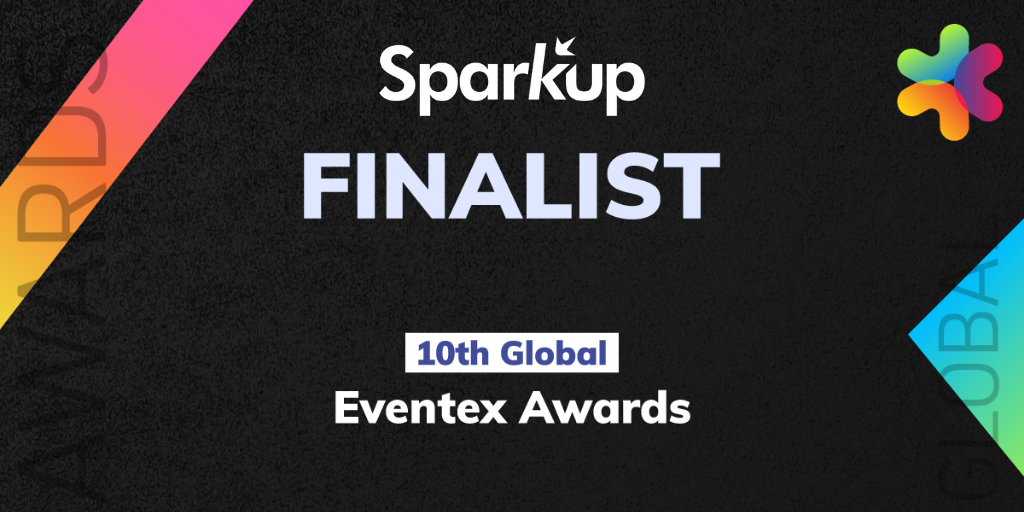 Eventex Awards - the biggest global event awards, announced the finalists in their 10th-anniversary edition. An impressive 444 entries from 39 countries around the world competed to make it on the prestigious list. The competition recognizes excellence in every aspect of the event industry - from events and experiences to event technology, suppliers, venues, and destinations.
"The world of events is one of the most exciting and fast-paced industries nowadays but it's also pretty tough and demanding. So everyone who's part of it deserves a big "Bravo"! We feel privileged to recognize the best in our industry", says Ovanes Ovanessian, Co-founder of Eventex Awards.
Eventex Awards entries are judged by an independent jury comprised of 70 top influencers and thought leaders from the industry, while all People's Choice categories are voted by the public. The winners will be announced on 26 March 2020.
Sparkup, best audience engagement technology
Sparkup has been selected among Eventex Finalist in the Audience Engagement Technology Category.
Rewarded for our Creativity and Innovation, our achievements and Results and the overall concept of Sparkup, it's a privilege to be awarded by such a prestigious team of industry leaders!
Some interesting facts about Eventex Awards 2020 finalists:
279 finalists will compete in 125 categories to grab the prestigious accolade
The most hotly contested category this year is 'Best Exhibition Experience' closely followed by 'Best Experiential Event'
The most popular among the new categories is 'Best Ceremony'
Among the finalists are brands like: Google, KLM Royal Dutch Airlines, Microsoft, YouTube, Philips, Ferrari, BMW Group, Cisco, DHL, Twitter, Lexus, Mercedes-Benz, Michelin, Turkcell, Virgin Galactic and many more.
The agencies with the most shortlisted entries are: Triumph Group International, XSAGA, The Embassy - OIC, Stargate Group, Kenes Group, MarketEmotion and
Melco Resorts & Entertainment.
The countries with most finalists are: USA (34 entries), Russia (29 entries), UK (27 entries), Italy (22 entries), Netherlands (15 entries)
Over 5 300 people voted in the People's Choice categories
You can see the official list of finalists here.